At the Helm of Global Shipping: Ensuring Continuity in times of Change
9 June 2022 @ 17:00

-

19:00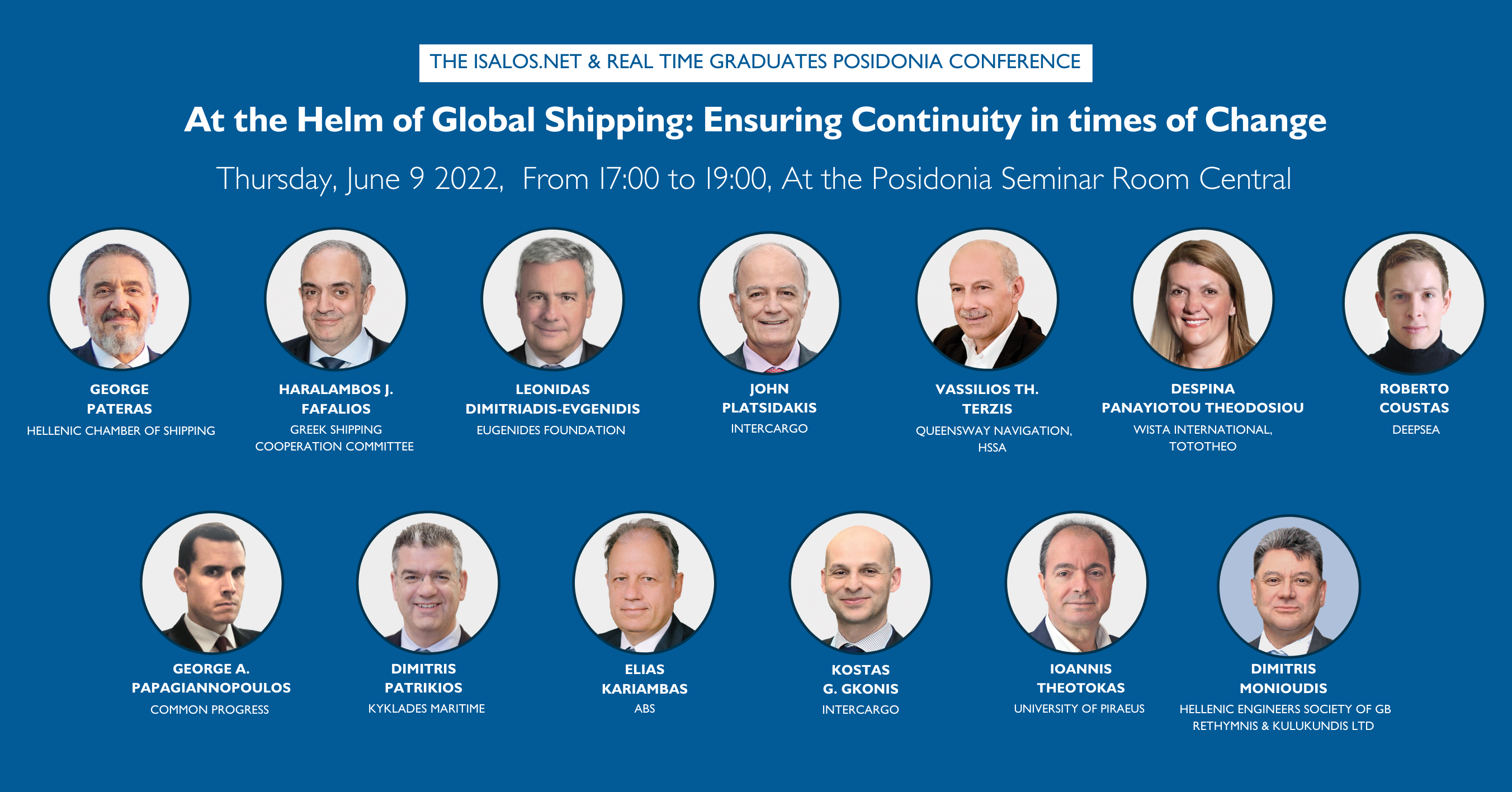 The ­Isalos.net and Real Time Graduates Posidonia Conference titled "At the Helm of Global Shipping: Ensuring Continuity in times of Change", will be organized under the Auspices of the Greek Shipping Co-Operation Committee (GSCC), the Hellenic Chamber of Shipping (HCS), INTERCARGO and the Hellenic Engineers Society of Great Britain (HESGB), on Thursday, June 9 2022 from 17:00 – 19:00 at the Posidonia Seminar Room Central (Metropolitan Expo).
During the Conference, the research team of Naftika Chronika will briefly present the results of a research depicting the profile of the fleet operated by ship-management companies based in Piraeus/Athens.
The panel discussants will answer question that include:
How can Greek shipping companies ensure continuity and competitiveness in the years to come?
Will third-party management gradually flourish among Greek shipping entities? What are the advantages and disadvantages of traditional shipping companies acquiring third-party vessels under their management?
ESG: Why does sustainability matter? How have Greek shipping companies' operations and standards coped with these the social goals and demands?
Digital transformation: a cliché or a reality? Is the Greek shipping industry embracing transformation?
A panel discussion will follow.
Opening Keynote Remarks:
Dr. Leonidas Dimitriadis-Evgenidis, President- Eugenides Foundation and IMO Goodwill Maritime Ambassador in Greece
Presentation of the research on the fleet operated by ship-management companies, based in Greece:
Prof. Ioannis Theotokas, Director of the MSc in Marine Science and Technology Management, University of Piraeus
Commentators:
John Platsidakis, Honorary Chairman, INTERCARGO
Elias Kariambas, Director- Regional Business Development, American Bureau of Shipping
Panel Discussants:
Dr. George D. Pateras, Chairman, Hellenic Chamber of Shipping
Haralambos J. Fafalios, Chairman- Greek Shipping Cooperation Committee & Fafalios Ltd.
Despina Panayiotou Theodosiou, President- WISTA International & CEO- Tototheo Maritime
Roberto Coustas, Co-Founder & CEO, DeepSea
Kostas G. Gkonis, Secretary General, INTERCARGO
George A. Papagiannopoulos, Common Progress Co NA S.A.
Dimitris Patrikios, CEO, Kyklades Maritime Corporation
Vassilios Th. Terzis, Managing Director, Queensway Navigation Co. Ltd – 1st Vice President, HSSA
Moderator: Dimitris Monioudis, President of the Hellenic Engineers Society of Great Britain & General Manager of Rethymnis & Kulukundis Ltd.
Certificates of attendance will be awarded to all participants.
Organisers: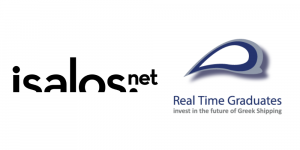 Under the Auspices of:

Sponsor of the Event: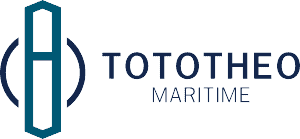 Sponsors of the Research: